Air Units
Fighter
Bomber
Gunship
Transport
Experimental Major
Experimental Minor
Experimental Transport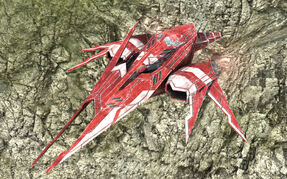 Research Info
Cost
Cumulative
n/a
n/a
Unlocked By
n/a
Unlocks
n/a
This unit was included with the Infinite War Battle Pack One DLC.
Intellitron Air Scout is a lightly armored, unarmed cybran scouting unit. It has larger vision and radar radius than any other air unit. The Intellitron can be used to quickly scout remote areas of the map.
The Intellitron plays the same role as did T3 Spyplanes in the original Supreme Commander and the Forged Alliance.
The Intellitron is so fast that it can outrun any other air unit.